MCC Marine Pty Ltd Services
The major services provided by MCC Marine Pty Ltd include the following:
Cargo Superintendence
Superintendence of loading and discharge operations – bulk and break bulk cargoes.
Superintendence of hold cleaning operations.
Vessel inspections to Australian Fertiliser import standards. MCC Marine surveyors are recognised by the Fertiliser Importers Federation of Australia (FIFA) and the Australian Quarantine Inspection Service (AQIS).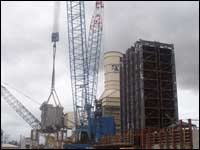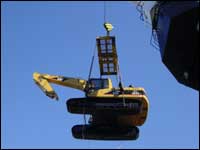 Quantity / Weight Control
Draught surveys of bulk cargoes loaded and discharged.
Bulk liquid tank dips of both ship and shore tanks for chemicals and edible oils.
On and Off hire bunker surveys.
Quality Control
Inspection of vessel's cargo spaces prior to loading.
Sampling of commodities and analysis (by a NATA-registered associate laboratory).
Damage Assessment
Inspection of goods prior to loading or after discharge to assess damage.
Re-assessment of damage to vessels / port installation resulting from marine misadventure.
Investigation of Marine Insurance Claims.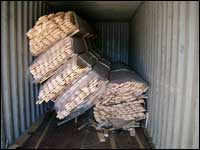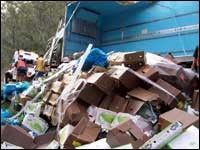 Vessel Condition Surveys
Pre-purchase surveys.
Condition surveys for charterers.
On and Off hire condition surveys.
Marine and General Insurance
All aspects of marine insurance claims – investigation of causation, quantum of loss and salvage of damaged product.
Risk analysis and loss prevention. Advise on suitability of packaging, securing and lashing – of both containerised and break bulk cargoes.
Handling of specialist cargo claims such as frozen sea food, frozen foodstuffs, fruit and vegetables, hi-tech and computing equipment, scientific goods, heavy equipment, steel products and paper products.
Personal Injury matters investigated.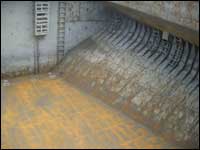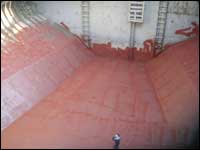 MCC Marine Works Wonders
Satisfactory Lashing / Securing Surveys
Advise on lashing requirements for individual units.
Supervision of lashing of deck cargoes per MO42 and issue of relevant certification and report.
Inspection of containerised cargo per MO42 and issue of certificate of compliance.
Small Boat Surveys
Pre-purchase and condition surveys
Valuations
Vessel Planning
Experience in planning ro/ro / container vessels trading in the Pacific region.
MCC Marine Pty Ltd - Professionals in Marine Surveying and Insurance Brisbane
MCC Marine Pty Ltd - www.marinecc.com.au
Office: 21/1378 Lytton Road, Hemmant QLD 4174 Australia
Postal: PO Box 2275, Ascot QLD 4007
Ph: +61 7 3396 2655 Fax: +61 7 3396 2666